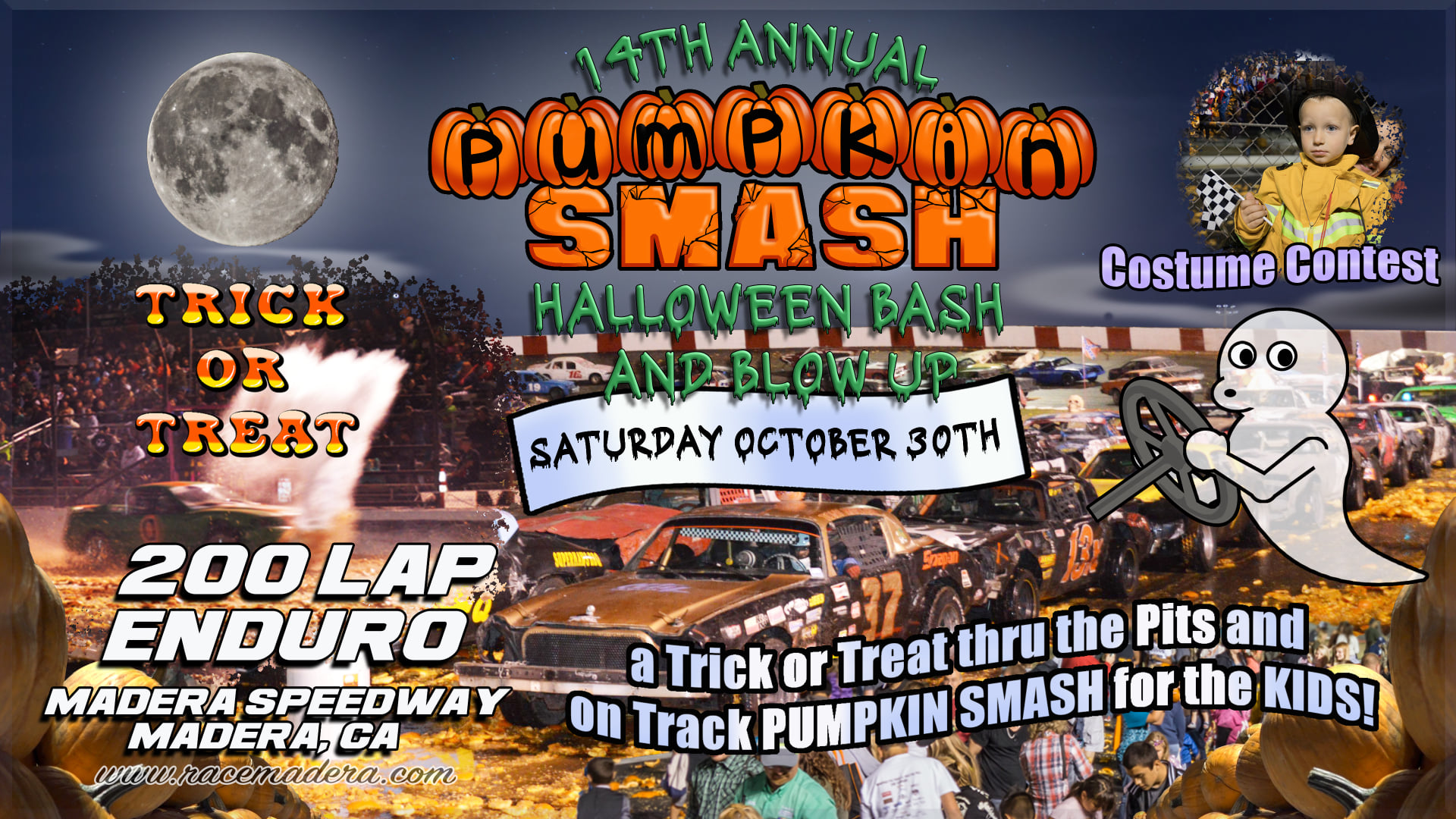 Pumpkin Smash Wet Enduro
The 14th Annual Pumpkin Smash Wet Enduro is Saturday, October 30th at 4pm at Madera Speedway, 1850 Ave 15 1/2.
PUMPKIN SMASH TIME AT MADERA SPEEDWAY!
Join us for the 14th Annual Pumpkin Smash 200 Lap Enduro on October 30th! We have a Trick or Treat Thru the Pits, a costume contest and an on track Pumpkin Smash for the kids prior to the 200 lap open comp race!
October 30th Pumpkin Smash Raceday
Pit Opens at 3pm
Grandstands Open 4pm (Adult Tickets $15, Seniors & Military $13, Kids 6-12 are $10, five and under are free)
Drivers Meeting – 4:30pm
Transponder Check and Parade Lap – 5:00pm
Opening Ceremonies 5:45pm
Barrel Race – 5:50pm
Trick or Treat for kids thru the Pits – 6pm
On Track Pumpkin Smash for kids – 7pm
Costume Contest for kids in the Grandstands – 7:20pm
Green Flag for the 200 laps Pumpkin Smash Enduro – 7:45pm