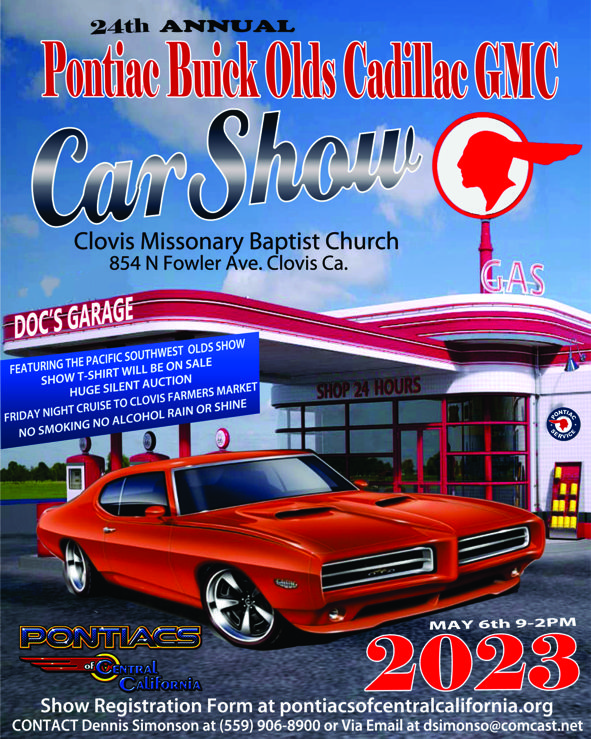 Pontiac Buick Olds Cadillac GMC Car Show
The 24th Annual Pontiac Buick Olds Cadillac GMC Car Show is Saturday from 9am to 2pm at the Clovis Baptist Church, 854 N. Fowler Avenue.
The Pontiacs of Central California are honored to present the 24th Annual Pontiac, Oldsmobile, Buick, Cadillac and GMC Car Show on Saturday, May 6, 2023.  The show will run from 9:00 am to 2:00 pm at the Clovis Missionary Baptist Church located at 854 N. Fowler Avenue in Clovis, California.  There will be 1st through 3rd place trophies in almost twenty classes and all cars will be judged by independent judges so all you have to do is enjoy the day!  Also enjoy great music, a stunning silent auction and really nice show t-shirts on sale that day.  All pre-registered entries are invited to attend the Friday night welcome cruise-in with reserved parking at the Oldtown Clovis Farmer's Market.  Call Dennis Simonson at (559) 906-8900 if you have questions.  For a show flyer, go to pontiacsofcentralcalifornia.org.  See you on May 6th!