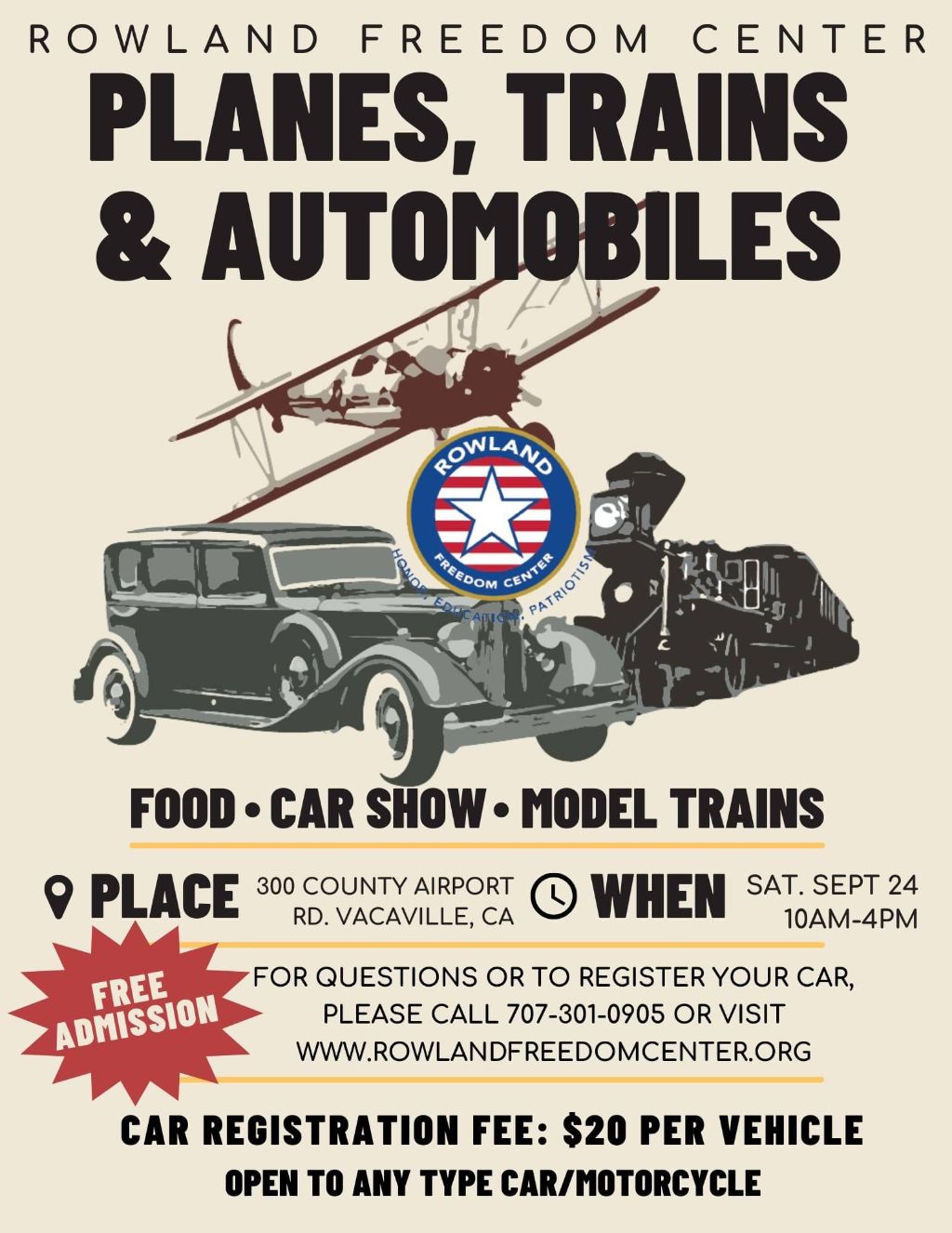 Planes Trains & Automobiles
The Planes Trains & Automobiles Car Show is Saturday from 10am to 4pm at the Rowland Freedom Center, 300 County Airport Road.
Please join us for an exciting new event! Interested in planes, trains, or cars? Or maybe all three? Stop by the Rowland Freedom Center on Saturday September 24th from 10am-4pm to get your fill of all of the above. There will be planes and model train layouts displayed inside the museum and a car show outside the museum. Food will be available for purchase.