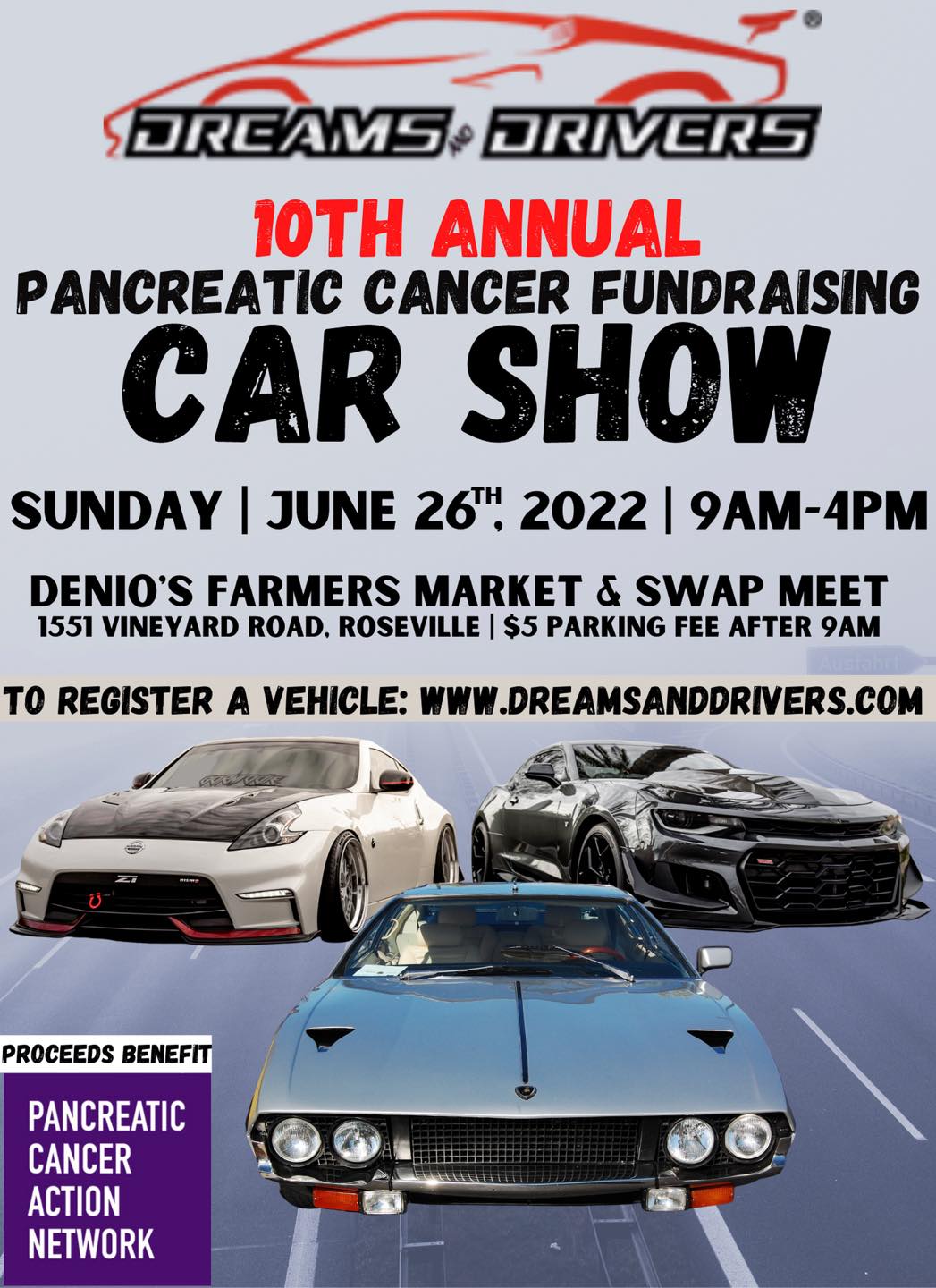 Pancreatic Cancer Fundraising Car Show
The Dreams and Drivers Pancreatic Cancer Fundraising Car Show is Sunday from 9am to 4pm at Denio's, 1551 Vineyard Road.
Dreams and Drivers Presents the 10th Annual Pancreatic Cancer Fundraiser and Car Show on SUNDAY, JUNE 26, 2022 from, 9am to 4pm. This year the event will be at Denio's Farmers Market, since our typical location is in the middle of construction projects. As is the case every year, all proceeds go directly to Pancreatic Cancer Action Network! Click the button below and make your $10 donation (required for vehicle entry) – $20 to have your car judged in the show.