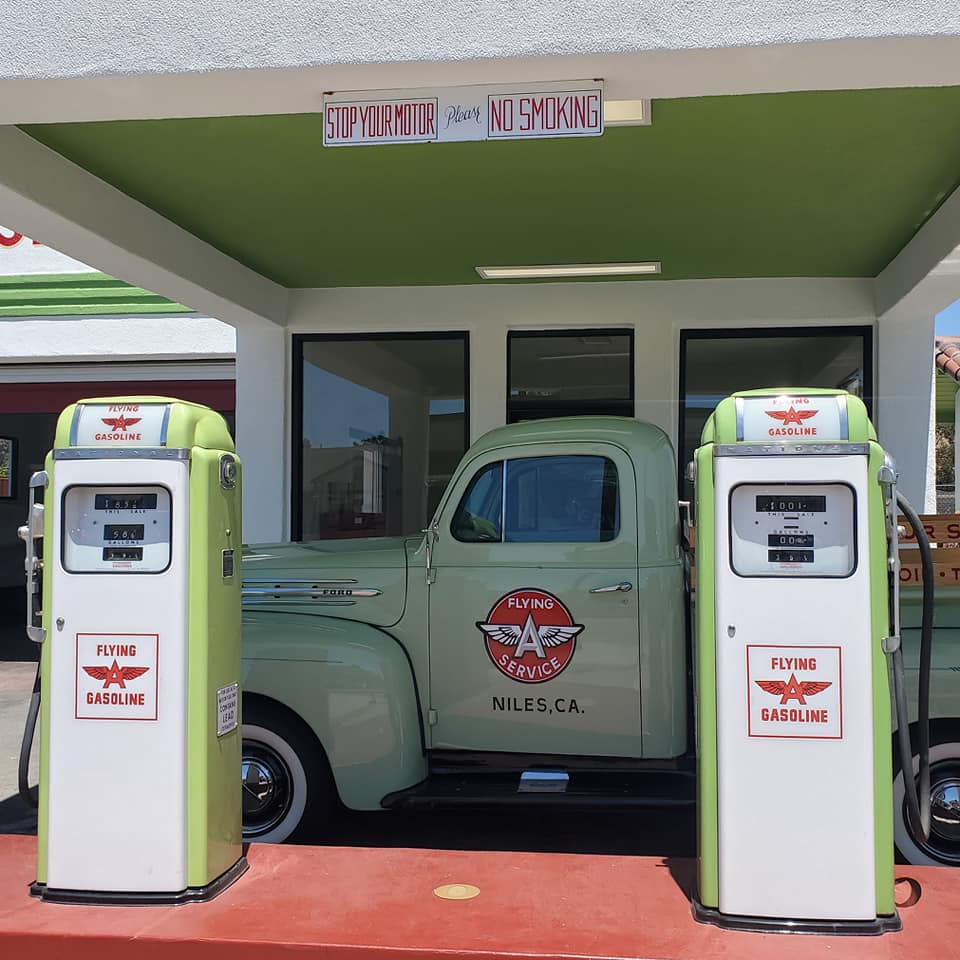 Niles Flying A Classics & Coffee
Join us for Classics & Coffee, the monthly gathering at the Niles Flying A
Classics & Coffee at Niles Flying A
Morning Meet – 7am-11am
37810 Niles Blvd, Fremont, CA
This was the Solon Brothers Gas Station and Diner. Originally purchased from the railroad in 1938.
The entrance to Niles is being restored to a destination dedicated to the history and car culture of our town.