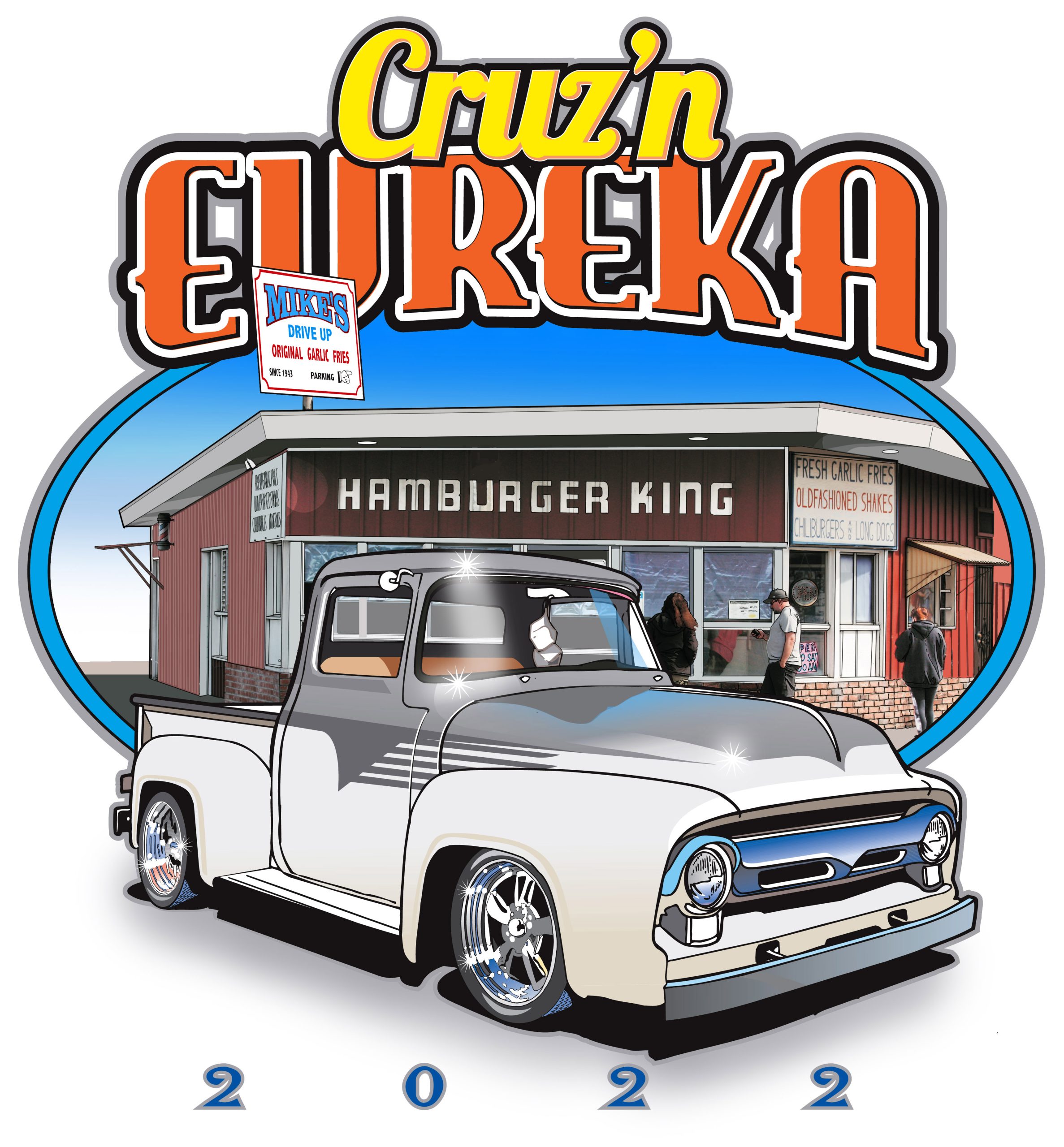 Cruz'N Eureka
The Cruz'N Eureka Car & Bike Show is Thursday to Saturday on 2nd and C Street in Old Town Eureka.
Thursday, September 8, 2022
Poker Run starts at 6pm at Wharfinger Building, 1 Marina Way. Sponsored by & finishing at BEAR RIVER CASINO with a Show & Shine at 7:30pm
No registration required – Free Event – Everyone is welcome!
Friday, September 9, 2022
Show & Shine in Henderson Center on Grotto Street from 11am to 3pm – Free Event!
Check-In, Meet & Greet BBQ at Boys & Girls Club Teen Center, Harris & K, 4pm to 5:30pm
Lithia's Cruz' thru Old Town from 6pm to 7pm
Movie sponsored by Pierson's Building Center featuring the original "American Graffiti" – 7:30pm – Location TBA
Saturday , September 10, 2022
Car & Bike Show Parking starts at 8am on 2nd and C Street in Old Town
Car & Bike Show, Street Fair, Raffle, Swap Meet -10am to 4pm
Street Fair Vendors & All Access Pass holders entry open at 7am
Car Sound Off at 11am on corner of 1st & F – $20 entry fee will be used as a 50/50 raffle with one lucky winner! Plus prizes for winners.
Awards begin at 3pm