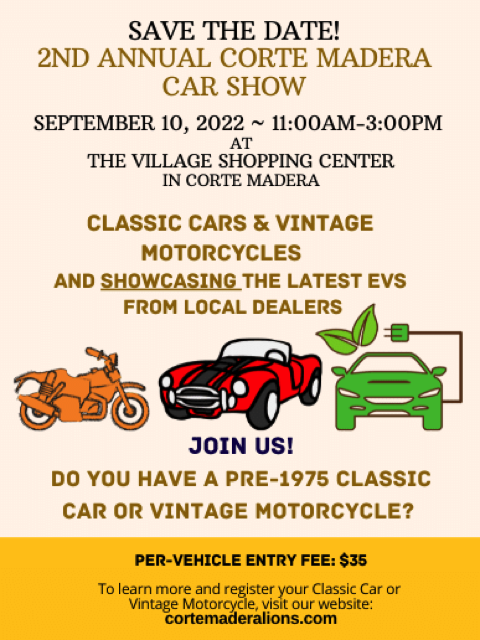 Corte Madera EVs and Classics Car Show
The 2nd Annual Corte Madera EVs and Classics Car Show is Saturday from 11am to 3pm at the Village Shopping Center, 1618 Redwood Highway.
Last year, 110 owners displayed their classic cars while seven sponsoring dealers displayed their cutting edge EVs. Public admission was free, and more than 2500 visitors enjoyed both the cars and live music, food stalls, and beer and wine.
This year we aim for 125 pre-75 cars, imported and American, ten dealers and a repeat of the great atmosphere.
Located in the overflow parking lot across from Nordstrom, the shopping mall has ample free parking for the public.