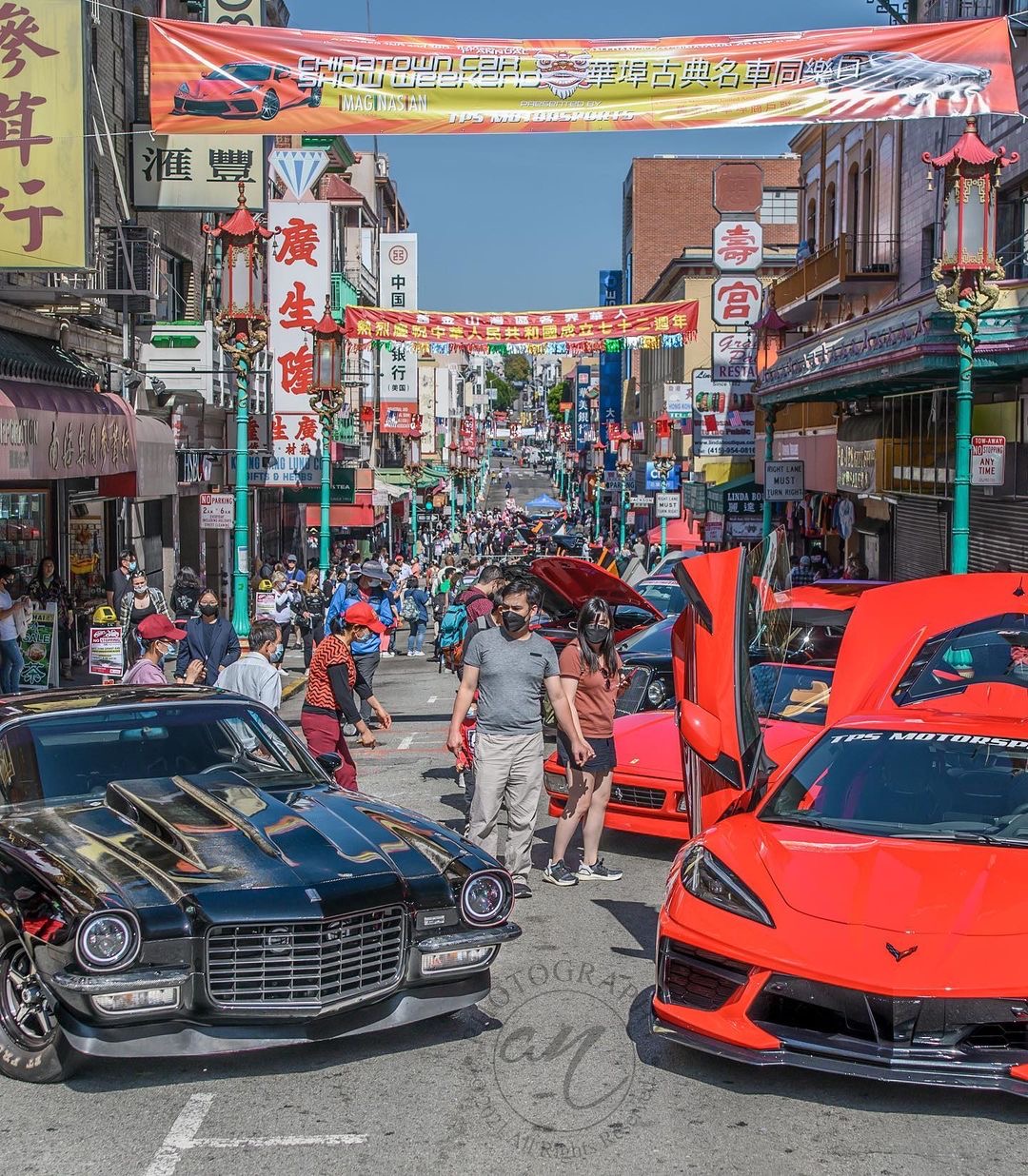 Chinatown Car Weekend
The Chinatown Car Weekend is Saturday and Sunday from 11am to 4pm on Grant Street.
Chinatown Car Weekend Car Show!
I can't believe it's been 1 year since we held the 1st ever Chinatown Car Weekend which brought 1000's of visitors to help revitalize Chinatown San Francisco. It's 2022 and our job isn't done and it's time for the Chinatown Car Weekend again. This year I am proud to be working with the non-profits in Chinatown San Franciso of BeChinatown, American Chinese Herb Trade Association, and the Chinatown History & Culture Association. Our goal will be to raise $100,000 to help people and businesses in need while pumping back $500,000 into the community from visitors during Chinatown Car Weekend. Chinatown San Francisco is one of the poorest communities in the San Francisco/ Silicon Bay Area. We want to use this event to help local Bay Area Communities "Rediscover Chinatown".
Chinatown needs NEW foot traffic and this event will bring 1000's of people back to Chinatown to help local merchants and it's citizens. Registration for the car show will be $100 per car. Participation in the car show will be limited to 150 cars (75 cars per day).
PLUS Every participant will given a free ticket to the Bruce Lee exhibit at Chinese Historical Society of America, for more info about the Bruce Lee Exhibit please goto
www.chsa.org
If you are interested in helping sponsor the Chinatown Car Weekend we have packages as low as $500. All proceeds will be going to Chinatown San Francisco to non-profit organizations to help revelopment businesses, youth programs, helping the elderly, and preserving the history of Chinatown. Donations are accepted through American Chinese Herb Trade Association and are 100% tax deductible