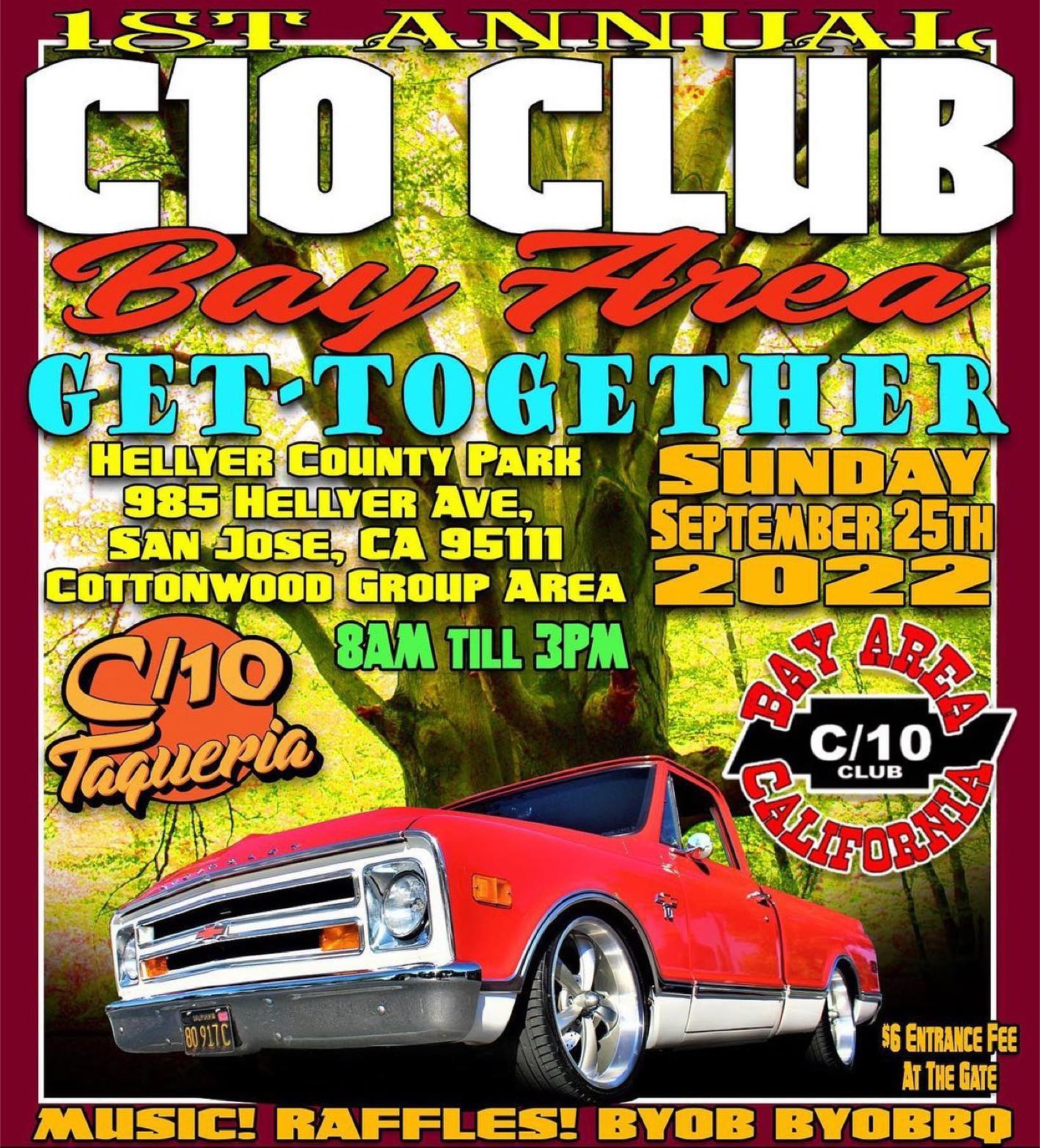 C10 Club Bay Area Get-Together
The 1st Annual C10 Club Bay Area Get-Together is Sunday from 8am to 3pm at Hellyer County Park, 985 Hellyer Avenue.
The @c10clubbayarea is having its first annual get together next month at Hellyer Park at the Cottonwood group area in San Jose. It will be on Sunday, September 25th. You can bring your own BBQs, beer and EZ ups. @c10_taqueria will also be there. There will be music, raffles and a few awards. The park opens at 8am. Let's get together and have a good time! Bring what you got. Everyone is invited. $6 entrance fee at the gate. See you all there!