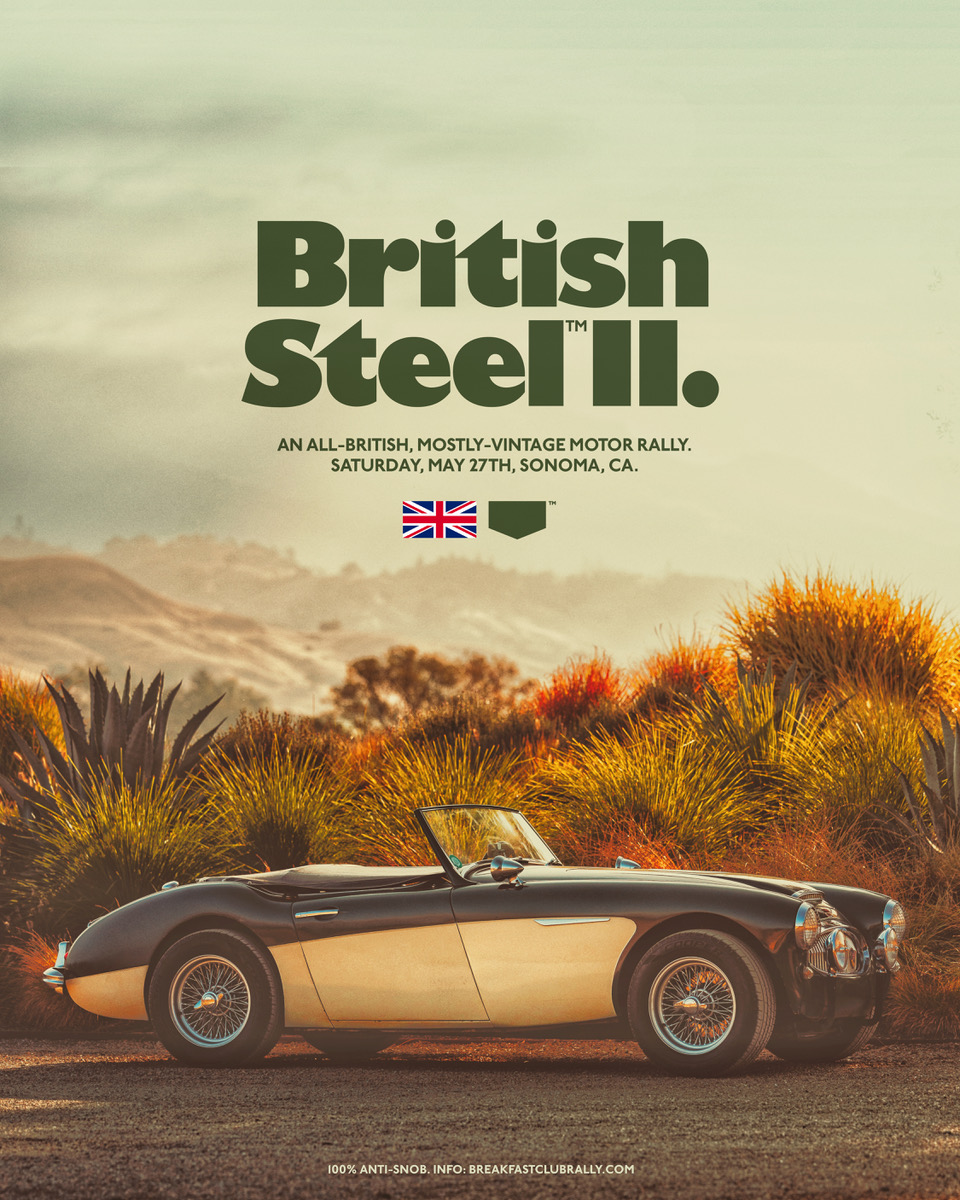 British Steel II Vintage Motor Rally
The British Steel II an All-British, Mostly Vintage Motor Rally is Saturday at 8am from a TBA location in Sonoma.
Saturday, May 27th at 8am, it's British Steel II, an all-British, mostly-vintage motor rally. Similar to British Steel I – but with gorgeous new starting and endpoint venues, and a new rally route of over 100 miles of twisty Wine Country tarmac – there will be loads of awesome British road-going machinery in attendance, along with the good folks who operate it. Before the rally, we will meet at 8am just outside the town of Sonoma, California for a little pre-rally social hour. At 9am, we take off in 3 groups – HARE, TORTOISE, and SNAIL – and are done around noon, finishing up just a couple of miles from where we started. What does your $50 get you? Only this: a parking sticker, an email with starting time, location, and route directions, and an amazing morning out on Northern California's best backroads with a pack of like-minded drivers.