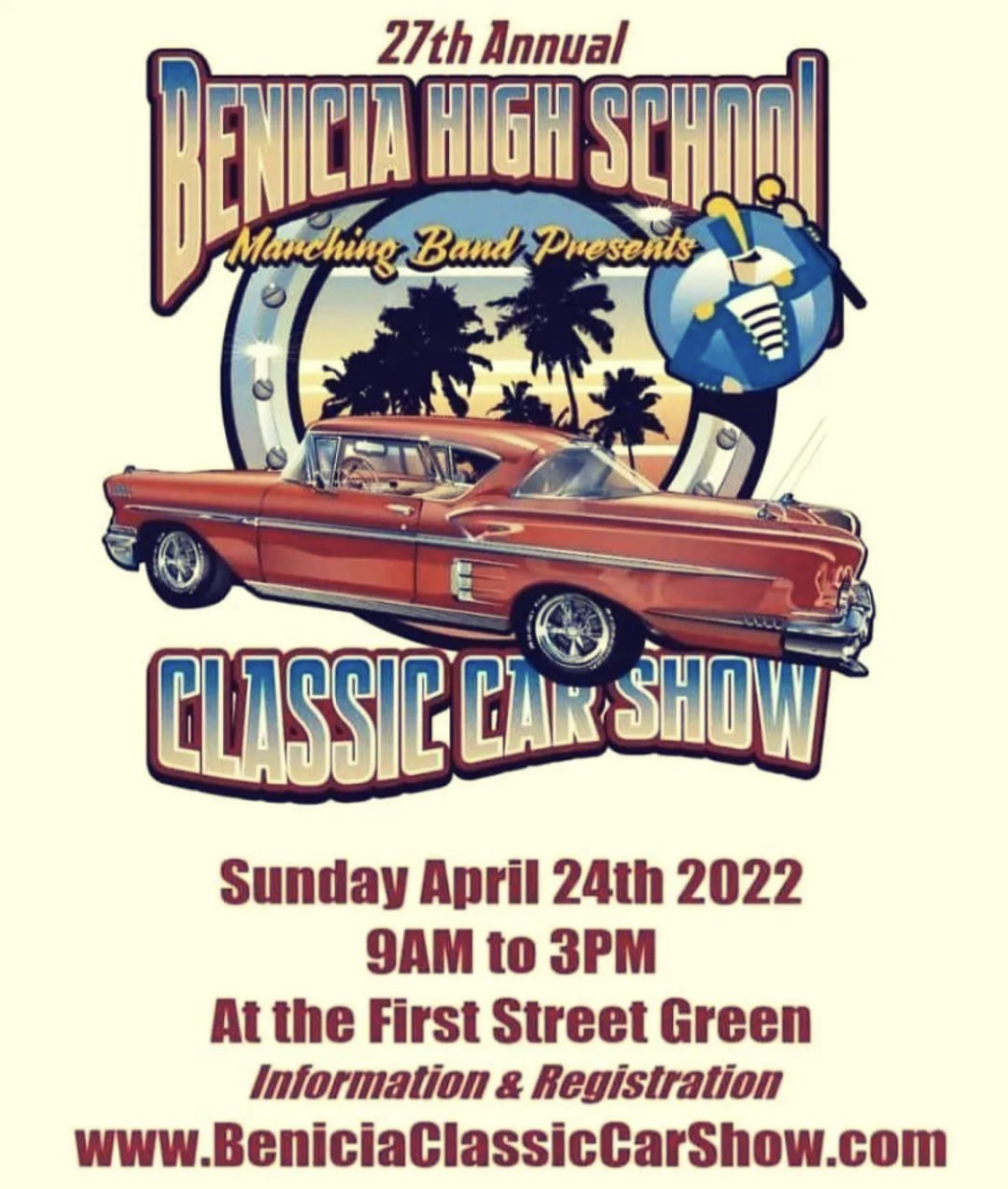 Benicia High School Classic Car Show
The 27th Annual Benicia High School Classic Car Show is Sunday from 9am to 3pm at the First Street Green, on East B Street.

Free to Spectators
The 2022 Benicia Classic Car Show is scheduled for April 24, 2022.
Online Pre-Registration $35 till March 25, 2022.
Register Online at: https://www.beniciaclassiccarshow.com/
After March 25, till April 15, 2022 Online Pre-Registration $45.
Registration at the event $55.
Online Registration accepts credit cards Only.
Pre-1976 American made vehicles will be on the voting ballot.